Late Spring Doings
Summer is almost here in the Pacific Northwest and the gardens are flourishing. I'm getting ready to tackle one of the big projects in the yard we've been talking about for quite some time. Removing a shrub that is too big and grows too vigorously. We spend too much time every summer, spring and fall, trying to contain it, so I'm going to root it out. But, here's a picture of one of the many blooms in the garden right now.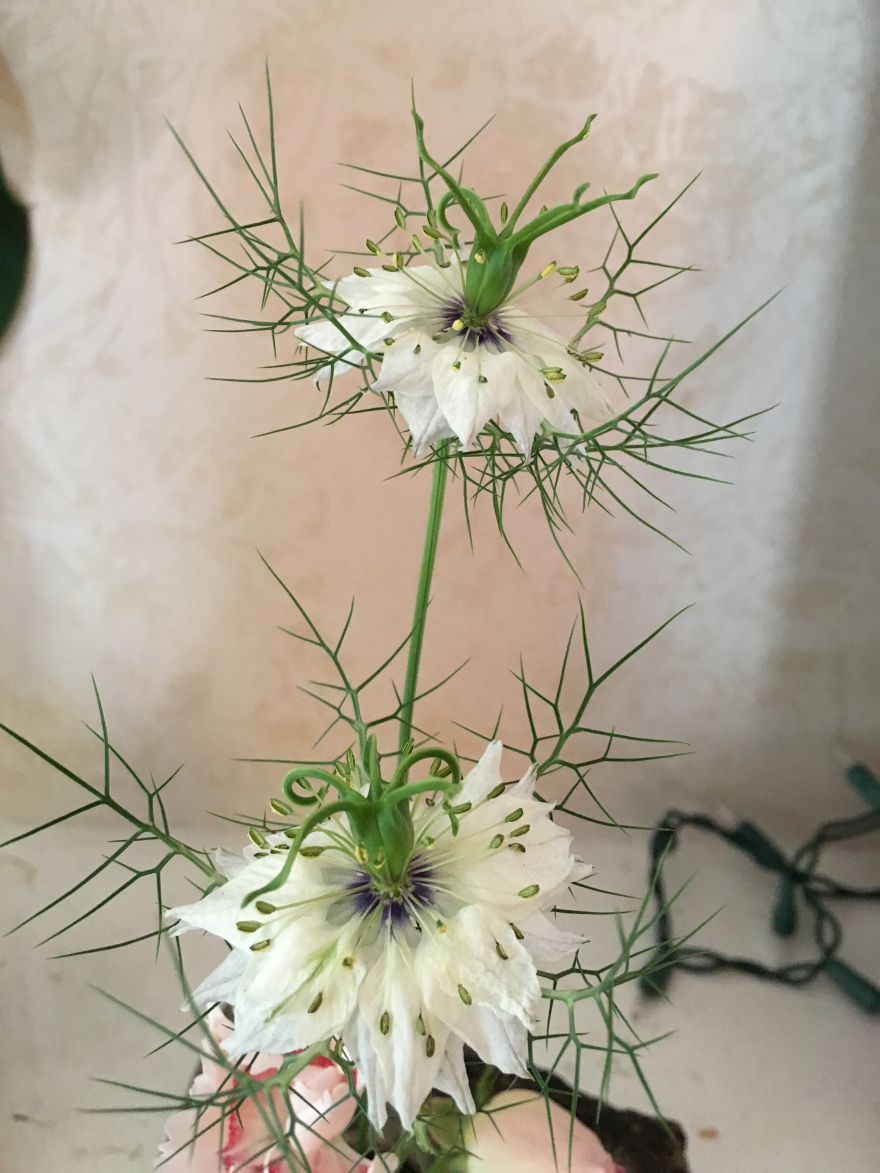 When is the best time to tap?
New tappers often ask how and when to tap. The model people have in their minds is like a meditation schedule; or sometimes like a chore that comes around on a daily or weekly schedule. Which are both good. (Except for feeling like it's another 'chore' to do. But that is a tapping subject in it's own right ;) )
I take some time weekly for a sit down and tap session. As I begin, even if there doesn't seem to be much to tap on, as I relax into the process and open to what may arise, usually something does. And, you know, one thing leads to another, and off I go.
But the best time to tap? That would be now. More specifically, whenever you have a troubling thought or feeling. Every time you feel a twinge of anger or sadness; anytime you judge or condemn; anytime you blame or shame. Anytime you feel a 'charge' of reaction in your body.
Tapping is often thought of, and rightly so, to clear big emotional Trauma. But the big stuff that trips us up, impacts our health, our success and happiness? That's built on the little stuff that we ignore. Those fleeting thoughts: she shouldn't have done that, why does that always happen, that shouldn't be so hard. Those wordless moments of anger and frustration when something isn't going smoothly. No matter how large or small. Those are the moments to tap. Those reactions are built on previous experiences. They are the brain re-confirming that what it thinks is a problem, really is a problem, that it is right to make you feel that way.
In effect, these thoughts and feelings are keeping you in your lane. Codifying your identity. Keeping you where you are with the same emotions and reactions you've always had.
Are you 100% happy with that? EFT, after all, stands for Emotional Freedom Techniques. Our motto might be that emotional freedom allows you to be in charge of your feelings and therefor your destiny rather than reacting to a script that in large part was laid down when you were less than 7 years old.
I call EFT releasing the past in the present to reclaim your future.
Tap for your Pets
One of the important aspects of being a 'tapper' is that as you clear your energetic junk you up level your whole energy system. This can result in better health and mood, more inspiration and clarity of mind. Not only for you but for others around you as well. We are energy beings and as such when we vibrate at a higher frequency (happier, more loving), the energy beings around us register that, they respond. And this includes dogs. I think it applies to all pets and plants in our environment, but dogs have an especially close emotional bond with humans. This link shows how dogs are affected by our emotions.
So, if you won't tap for you, do it for your dog!
Your stress is affecting your dog!
UPCOMING EVENTS
I continue to hold free tapping group sessions on the first and third Mondays of each month.
The Dental Stress on line tapping course is ready for enrollment!
Check out the details here: Yes, I need to get to the dentist with ease
or go straight to my school and enroll: I want to tap for less stress about the dentist!
The launch price is in effect so you can save a bunch of money!
connect with me online
Facebook: Penny Hill, EFT Coaching
Join my little community at: From Stressed Out To Happy and Healthy
other contact info is at: CalmHealthEase.com
I invite you to connect with me and we can have a chat about how EFT tapping can improve your health, reduce your stress, allow you to reclaim and reshape your future.
Take care and enjoy this wonderful late spring,
Penny