anxious

overwhelmed

exhausted
Instead of jolly and happy?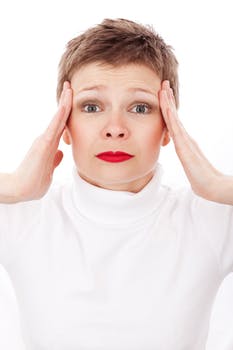 I invite you to tap with me to:

identify your holiday stressors,

release them in minutes, and

learn a technique you can use anytime to release any kind of stress

Holiday Stress is unique,
It takes a lot of the usual daily stressors

and compresses them into a short amount of time -
and adds a few touches of it's own.
Money,

travel,

hustle,

family expectations,

not enough time

planning and deadlines


long hours of work and short hours of daylight

cold, dark and extreme weather

family interactions

loss of family connections

pressure to be jolly and happy

too much food and temptation to overindulge

guilt and self recrimination if you do

and more
With EFT (Emotional Freedom Techniques) you can let go of stress
And keep it from coming back by eliminating it from your nervous system.
Even if you love the holidays, they can be stressful.
Let that stress go (it's easier than you might imagine with tapping)
Are you ready to have a much happier Holiday (and beyond?)
Schedule your self care now and receive
My gift to you: 25% off my regular price!
Buy a 3 hours of tapping package for only $225!
(good until January 3, 2020)
Are you thinking ... That's crazy I can't spend the time or money on myself right now, there's too much to do!!!!
That's the stress talking. Stress makes everything seem harder than it is, and actively keeps you from solutions that would let you feel better. If you've made it this far on the page, call now ! You need This!
We can do our first session online so there's nothing more to do than pad over to the computer in your slippers and start tapping with me. (Or, you can schedule your sessions for after the holidays if you prefer, the stress will still be there waiting for you, but buy now for the discount.)
Have questions? Want to know more about tapping and see if it's for you?
Schedule a time to talk with me at my calendar:
(or call me if there isn't good time available, and make sure to leave a clear message)
phone: 503-406-8512 or...

email me at: phEFT22@gmail.com
I want you to have more Calm, Health,and Ease all year long!